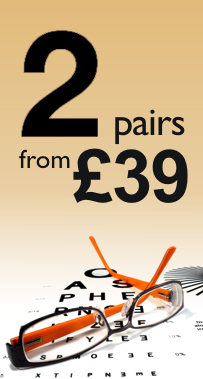 DISPENSING SERVICE
Nightingale Opticians will dispense any current prescription. A member of our team will come to meet you with a selection of our frames at a time and place to suit you. NHS vouchers can be used against the cost of spectacles as in any High Street Opticians.
The vast majority of our spectacles can be engraved with patient name, date and intended use so that there is no confusion as to what we are supplying. Our aftercare and delivery services ensure that spectacles are delivered in perfect condition and adjusted to fit each patient individually. Vision through the spectacles will also be checked at the point of delivery to ensure that the patient can see as well as expected through them. Each order comes with a complimentary case and cleaning kit.
Should you decide to choose Nightingale Opticians we guarantee that you will be completely satisfied with our service and products or we will provide a full refund.
For bookings and enquiries click here
PRICE LIST
• Private Eye Examination Fee*
£10
• 2 Complete Pairs of Single Vision Spectacles from
£39
• Bifocals
1 Pair from
2 Pairs from

£49
£79
• Varifocals
1 Pair from
2 Pairs from

£69
£115
• Extras
- Scratch-Resistant Coating
- Tint + UV
- Anti-Reflection Coating

£4 extra pp
£5 extra pp
£9 extra pp
NB: NHS vouchers can be used against the above prices where applicable.
*Private eye examination fee only applies to those who do not qualify for NHS exemption.